Global encrypted VPN servers
Octohide VPN servers are located in more than 60 countries, allowing you to access content from anywhere in the world.
Fastest and most extensive networks
Octohide VPN offers the highest speeds and most extensive networks, allowing you to browse online at lighting-fast speeds.
Established, trustworthy organization
Our company is an excellent choice for those looking for the highest levels of security and trust.
Advanced security & privacy features
The most advanced security and privacy features make sure that your data is never exposed and that your online activity remains completely anonymous.
Bypass sophisticated censorship
Bypass sophisticated censorship and easily access websites or any content blocked or censored in your country.
10 Gbps capable servers
Octohide 10 Gbps capable servers allow maximum speed. So you can enjoy lightning-fast downloads, smooth streaming, and lag-free gaming.
The best servers in the industry
Unlimited bandwidth
With unlimited bandwidth, you don't have to worry about hitting data caps or speed limits.
No browsing logs
Octohide will never log or store your browsing history.
10 Gbps network
No more slowdowns or disruptions while downloading files, streaming, gaming, or browsing.
WireGuard protocol
WireGuard is an advanced, secure, and high-performance VPN protocol that provides users with industry-leading levels of security and performance.
Ad blocking
Octohide recognizes and blocks 9 out of 10 ads, making your online experience uncluttered.
Streaming support
Octohide provides the best streaming experience with low latency and fast speeds. Enjoy streaming in HD without buffering or lag.
Our complete list of VPN servers
Argentina
Brazil
Canada
Colombia
United States of America
Austria
Belgium
Bulgaria
Switzerland
Czechia
Germany
Estonia
Spain
Finland
France
United Kingdom
Croatia
Hungary
Ireland
Italy
Lithuania
Luxembourg
Latvia
Moldova
Netherlands
Norway
Poland
Portugal
Romania
Serbia
Russia
Sweden
Slovakia
Ukraine
Australia
Georgia
Hong Kong
Israel
India
Japan
Kazakhstan
Malaysia
Singapore
Thailand
Turkey
Viet Nam
South Africa
Trusted by millions of satisfied customers
Coralie Labadie
Absolute favorite VPN. I've tried several others before but this one tops them all. No issues viewing my security camera or using other apps with it on, unlike some other VPNs I've used before.
Dec 23, 2022
Branden Rosenbaum
Been using this for 18 days on Android phone. It is very simple and provides a safe connection with very fast servers. Best VPN I've found and I've tried a few! Highly recommended.
Dec 22, 2022
Milissa Ruecker
Best, easy to use, set it and forget it VPN for mobile. Does not affect my performance or browsing speed even when gaming. Epicly awesome!!
Dec 23, 2022
George Wilderman
So far it's done and I verified everything it's supposed to do and so far I'm extremely happy thank you Octohide VPN
Dec 21, 2022
behta derakhshan
This has the text book VPN protection. Love, best wishes to the team going forward!
Dec 27, 2022
LookItsLucas
Very good experience, gives you access to many information of how the app uses your data, clean layout, I enjoy it very much I had a very good experience. Keep doing what your doing this app is very well made and set.
Feb 10, 2023
Rsdaw Easwe
I have been using Octohide for few weeks. I am very happy with it. The interface is easy and intuitive, and it offers plenty of accessible configurations and servers for every need. I will keep using it, and I recommend it.
Dec 22, 2022
Jimmy B.
Its by far one of the best VPNs I've checked out, reasonably priced, smooth user interface allows for switching countries. I highly recommended this VPN.
Mar 17, 2023
Octohide VPN
Octohide VPN ensures that your data is always encrypted, your connection is always secure, and your online activities are always private.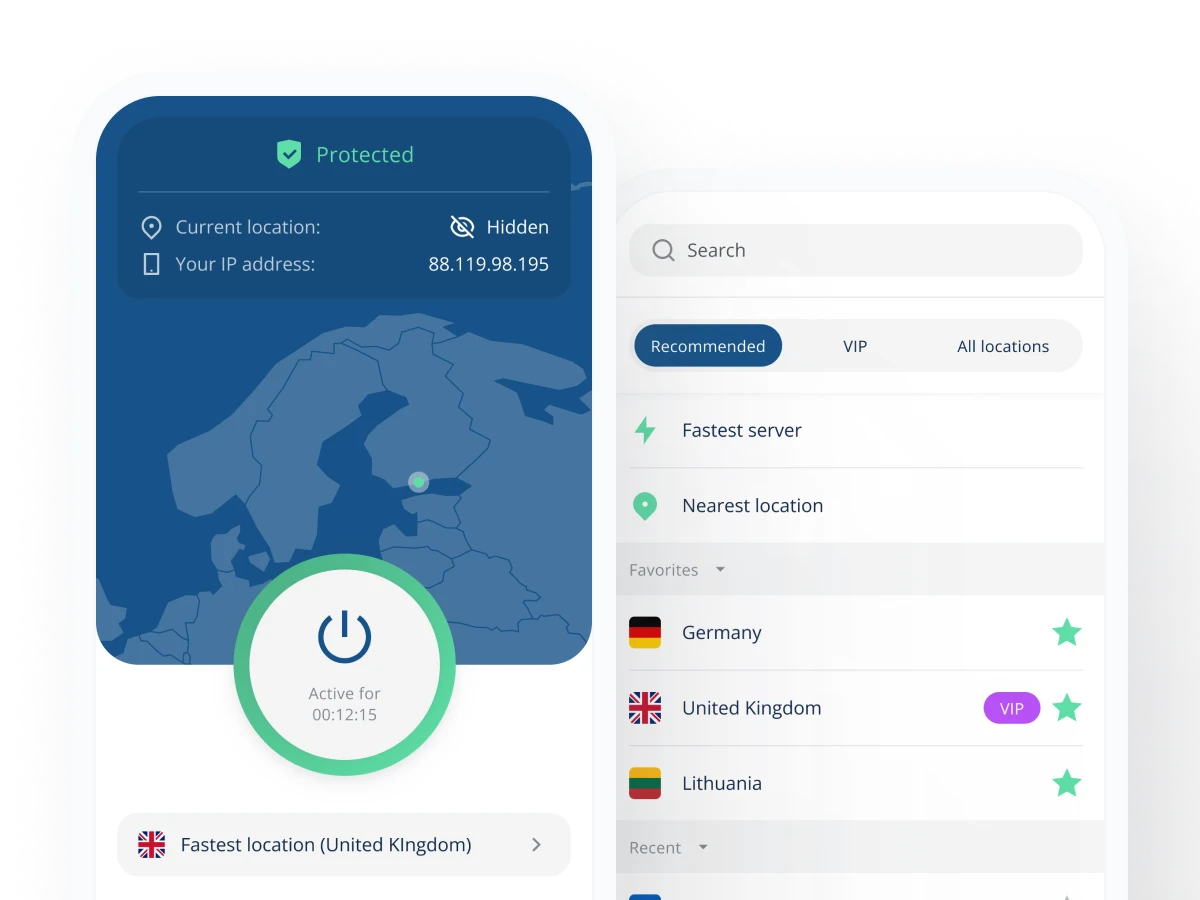 Octohide Router
Octohide router looks like a regular router but has advanced security features to keep your connection safe from malicious attacks.
Security and privacy for all devices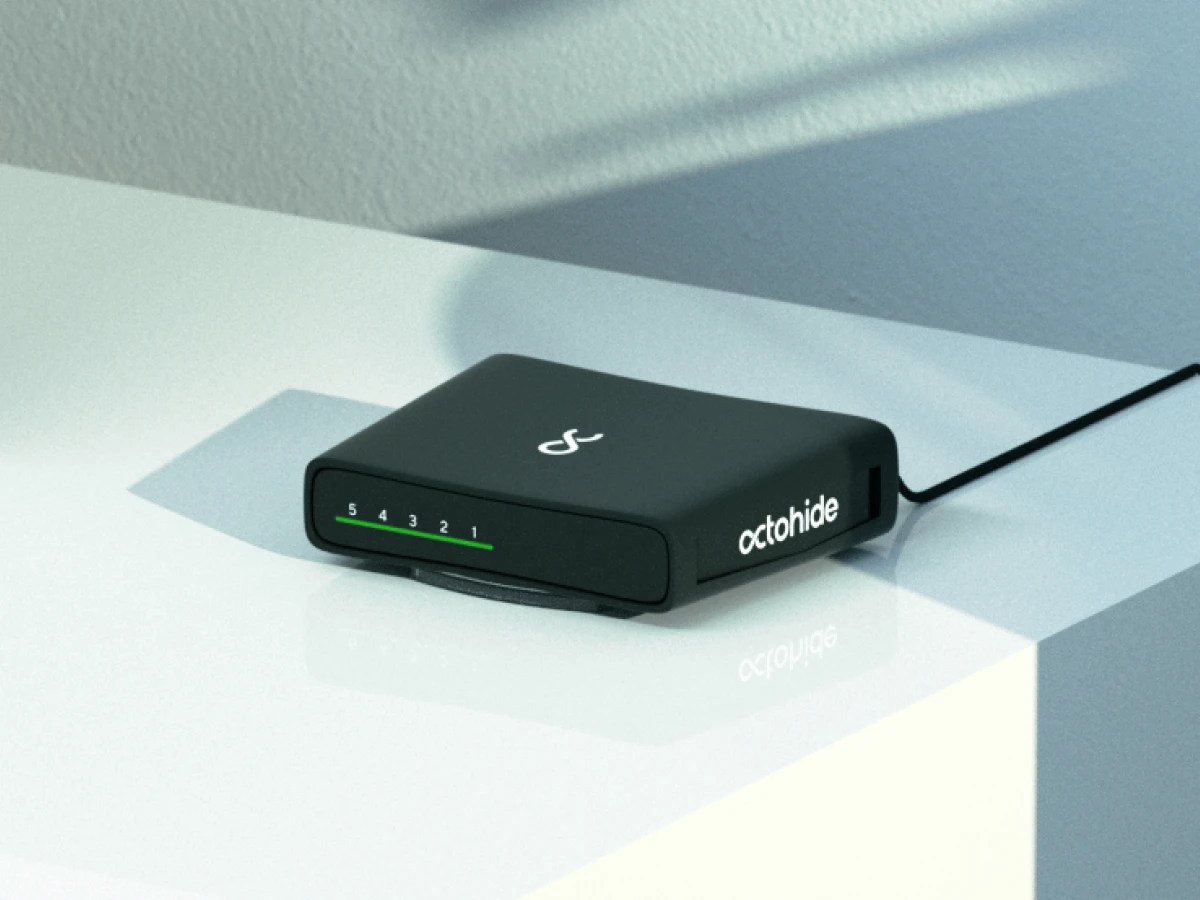 Frequently asked questions
Have a question about our services? Check out our answers to the most common questions.
What is VPN, and how does it work?
VPN stands for Virtual Private Network. It's a technology that allows you to create a secure connection online.
VPN uses an encrypted connection between your device and the VPN server, making your data unreadable to any third party that might try to intercept it. It also hides your real IP address so that you can protect your privacy and identity online.
Why should I use VPN?
The main reason you should use VPN is online security. But it also has other wonderful benefits, such as:
Accessing content blocked in your country.
Using public Wi-Fi safely.
Privacy protection.
Preventing websites from tracking you.
Getting cheaper games or travel tickets.
Is VPN legal to use?
Yes, VPN services are completely legal (in most countries).
Are VPNs safe to use?
VPNs are generally safe, but the safety depends on the trustworthiness of the VPN provider you choose.
Still have questions?
Don't worry! Our Support section is packed with a wealth of resources and dedicated experts ready to assist you further. We're here to help!