Industry-leading VPN service
Octohide VPN is a powerful and secure VPN service that lets you completely control your online security.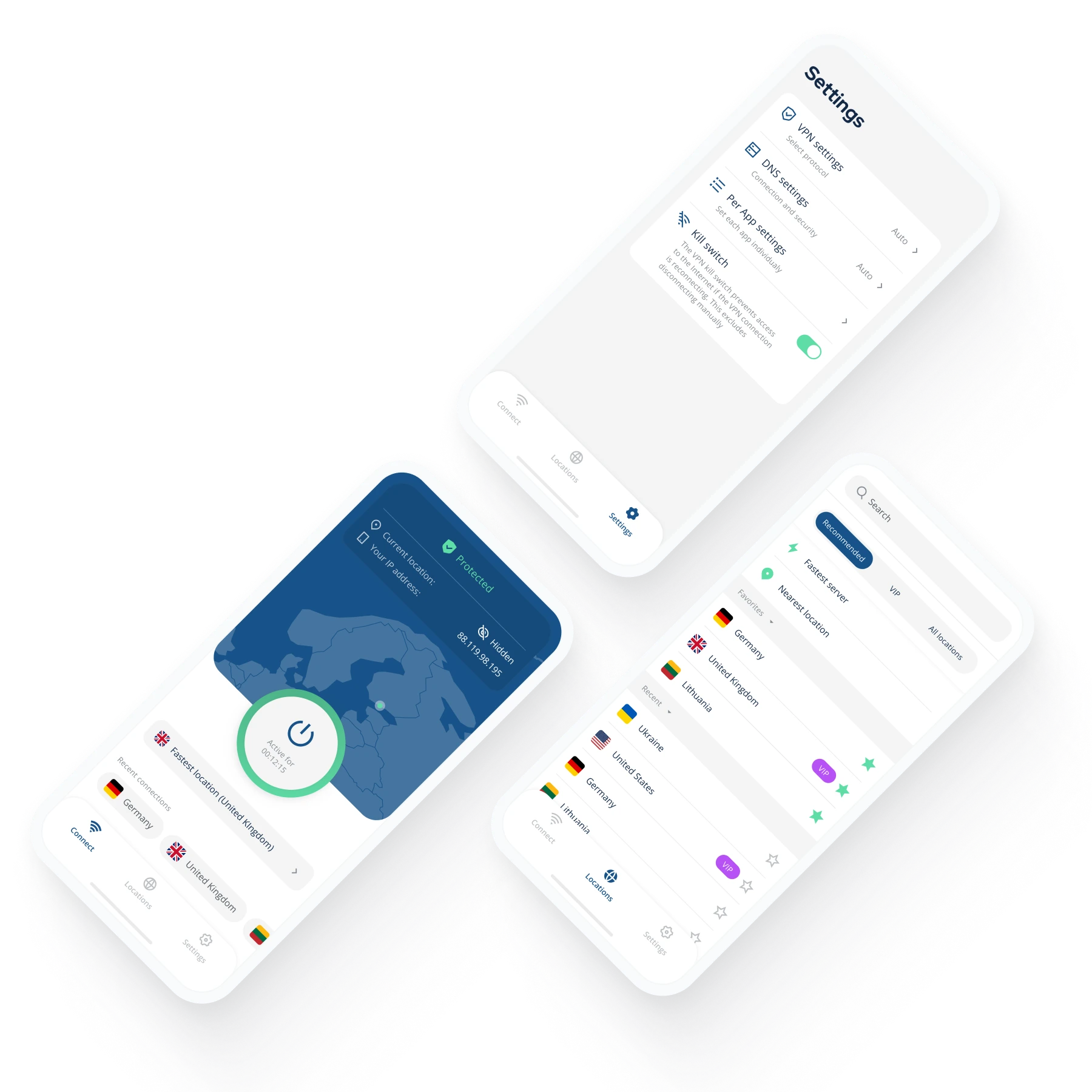 Octohide VPN provides a range of features that make it the perfect choice for a reliable, secure, and private VPN service.
Switches your virtual location
With Octohide VPN, you can switch your virtual location and access otherwise unavailable content in your region.
Bypasses censorship
Octohide VPN allows you to bypass censorship and access content blocked in your region. So no matter where you are, you can enjoy unrestricted access to the internet.
Secures your data
By encrypting your data, Octohide VPN keeps it safe from prying eyes and cybercriminals.
Protects your privacy
Octohide VPN encrypts your data before sending it, so no one can see what you're doing online.
Browse privately and freely with Octohide VPN
Online security is essential for everyone today. Octohide VPN offers a perfect solution for simple, secure, and fast internet browsing.
Stream unaccessible content
Forget the pain of not being able to access blocked content in your region. Instead, easily bypass any restrictions and enjoy unlimited entertainment with no boundaries!
Hide your real IP while browsing and downloading files
Octohide VPN makes it simple to keep your real IP address hidden while browsing the internet or downloading files.
Use public Wi-Fi privately
Public Wi-Fi networks are convenient but can also be dangerous. Octohide VPN takes away that danger in a matter of seconds.
Get around censorship
You no longer have to worry about sophisticated censorship online. Stay connected and browse the internet freely.
Get better gaming deals
Do you love gaming? With Octohide VPN, you can access exclusive discounts and save money on games and gaming accessories.
Travel safely & save money
Traveling can be expensive, but with Octohide VPN, you can save money and stay safe at the same time. Access airline discounts and save money on your next flight.
Global encrypted VPN servers
With our global encrypted VPN servers, you can securely access the internet virtually anywhere.
Established, trustworthy organization
Advanced security & privacy features
Bypass sophisticated censorship
Download our VPN application
Get the Octohide VPN application for your device quickly and easily and start browsing safely today. Just a few clicks and you're protected.
What's the difference between Router and VPN?
VPN Router and VPN provide a secure connection, but they do so differently. A VPN Router is a physical device connected to your network and routes all of your traffic through a VPN, while a VPN is a software application that you use to encrypt your internet traffic and hide your real IP address.
Instant connection & Region change
Easy setup / Zero configuration
Unlimited Connection Speed & Bandwidth
Your internet and IP not shared publicly
Compatible with non-Android TVs
Usable with Gaming consoles
Gravida mollis duis nascetur feugiat.
Porttitor euismod facilisi posuere quis iaculis.
Proin sit eget fermentum odio massa, nunc turpis in risus.
Condimentum mi enim et laoreet eget.
Id pharetra ornare at tellus nunc consequat, cum.
Purus leo amet, scelerisque facilisis.
Rhoncus lorem dui nulla justo convallis cursus.
Dictum curabitur amet molestie pretium, pulvinar egestas leo vulputate integer.
Semper tristique scelerisque euismod facilisis vulputate posuere bibendum id.